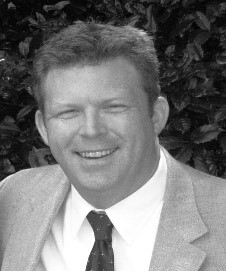 Brian Pilger
Consultant
Atlanta, GA
Brian has over 20 years of professional experience leading teams to drive top and bottom-line growth.  Brian is a problem solver with deep knowledge in implementing comprehensive operational excellence programs, including Lean Manufacturing/Six Sigma programs.  His core competencies are team building/leadership, strategy, sales and marketing, complex contract negotiations, and government affairs.  Brian is particularly effective in change management and turn around scenarios.  
Most recently, Brian launched a consulting and sales firm focused on serving early-stage energy-savings companies.  He used his experience working with Fortune 1000 companies to position his clients to work and compete with much larger organizations.  
Previously, Brian was the President of GEOCO, a start-up metallurgy nanotechnology company.  He was responsible for the day-to-day activities of the company, as well as shepherding the company's offerings through regulatory and industry compliance and beta-trials with actual customers.  Prior to GEOCO, Brian launched Gauge Consulting, a strategy and operations consulting firm serving small to mid-market companies in the industrial, light manufacturing and service operations industries. For his clients, Brian filled roles ranging from on-site counsel and diagnostics to full-time staff.   
Earlier, Brian had a series of roles with General Electric Energy and McKinsey and Company and was Vice President of Transportation Policy for the Metro Atlanta Chamber of Commerce.  Brian began his professional career as a Submarine Officer in the United States Navy.   
Brian has a B.S. in Marine Engineering from the U.S. Naval Academy and a M.S. in Nuclear Engineering from the Georgia Institute of Technology. 
 
Areas of Expertise
Operations Improvement and Lean Manufacturing
Sectors