Frances Ferguson
Consultant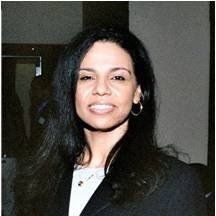 New York, NY
Frances has extensive experience in financial services. She brings over 20 years of experience in global business strategy, operations, and technology integration.  Frances has a demonstrated record of exceeding profitability goals, improving performance and managing risk for blue chip companies. 
Most recently, Frances was the Group Managing Director and Chief Administrative Officer (CAO) of the Financial Markets & Treasury Services Sector operation at BNY Mellon.  In that role, she reported to the COO and was responsible for strategic oversight and management of administrative, operational and sector financial affairs and initiatives.  
Before joining BNY Mellon, Frances worked for more than 15 years in management consulting, advising Fortune 50 C-level executives on corporate and brand strategy, as well as all aspects of mergers and acquisitions and post-merger integration of global business operations and technology.  Frances had operational responsibility globally for overseeing teams of consultants, sales leadership and business development, P&L accountability and client account performance. She worked with senior management on strategies to grow and diversify revenue, enter new markets, restructure organizationally and contain cost through process improvement, shared services, and technology change. 
Frances advanced at leading firms during and after business school, including Goldman Sachs & Co, Booz Allen Hamilton and Accenture. She also has held Director and Global Leader positions with Galt & Co. and Capgemini Consulting. 

Frances just completed her third term and ninth year of service as a Board Director with New York Cares. She is an eight-year Member of the Executive Leadership Council (ELC). 
Frances graduated with an M.B.A. in Finance and Strategic Management from the Wharton Business School, University of Pennsylvania. She also holds a Master's degree from the Massachusetts Institute of Technology and an Undergraduate degree from the University of Michigan

Areas of Expertise
Sectors