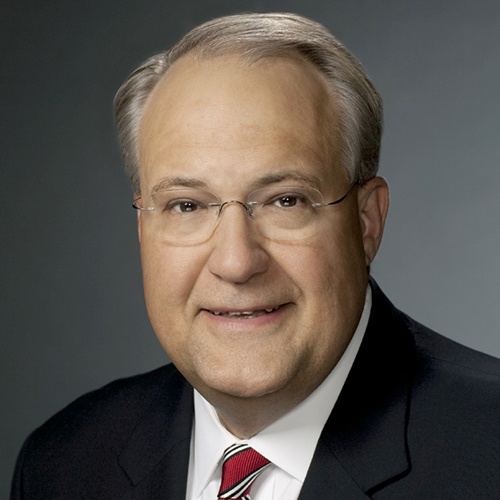 Senior Advisor
Atlanta, GA
Ken has over 35 years of leadership and industry experience, serving as CFO and C-suite executive in public and private companies, as well as the Financial Services, Fin-Tech, Information Services, Healthcare and Business Products and Services sectors. As the CFO for Pivot Global, Ken focuses on developing financial and business strategies to meet the business' operating and growth priorities.
Ken's extensive experience includes driving business transformation in domestic and international settings, accelerating and maximizing revenue growth and driving operational efficiency. Additionally, Ken has completed over 50 M&A transactions, formulating the strategy, search, valuation analysis, negotiations and post close integration activities.
Ken's prior experience includes serving as the Vice Chairman, CEO and Board Member of Brightwell Payments, Inc., an Executive in Residence at Navigation Capital Partners, a Partner and Principal in Elkmont Group, LLC and CEO, President and Board Member of Prommis Solutions, LLC, a leading provider of foreclosure and bankruptcy outsourced processing services.  Ken also was COO-CFO of the Lender Services Division at LandAmerica Financial Group, which provided mortgage origination, servicing and default products and services to mortgage servicers and financial institutions.
Ken was CEO, President, CFO and Board Member of Cardedata.com Inc., an online syndicator of healthcare information and online business service and technology applications. He also served in various executive management positions with First Data Corporation and its predecessors, First Financial Management Corporation and MicroBilt Corporation. Before joining First Data, Ken worked with Colonial Life and Accident Insurance Company, based in Columbia, South Carolina.
Ken holds a B.S. in Business Administration, Accounting, with Phi Beta Kappa distinction, from the Moore School of Business at the University of South Carolina.  He has a M.B.A, with a concentration in Innovation and Entrepreneurship, from the Eugene Stetson School of Economics and Business at Mercer University. Ken passed the CPA Exam, is a Green Belt in Six Sigma and also is an Adjunct Professor at the Eugene Stetson School of Business and Economics at Mercer University.
Areas of Expertise
Financial and Business Strategy

Mergers & Acquisitions
Sectors
Fortune 500
Medium, Large Enterprises
Public and Private