DONNA CARROLL, CPC, ACC, CLDS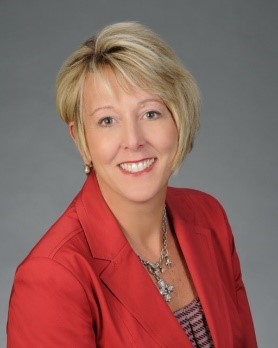 DONNA CARROLL, CPC, ACC, CLDS
Donna has been a leading strategic thinker and innovator in the professional services and staffing industry for over 25 years.   She was most recently the Chief Revenue Officer for a $400M U.S. based private equity held healthcare staffing and professional services company.
As a business partner to CEO's, COO's and CHRO's, Donna has a unique understanding of the people side of industry from manufacturing/logistics, banking/finance, high tech to (most recently) healthcare. 
A passionate business leader, Donna has earned an industry-wide reputation for leadership excellence, complex sales and delivery, market turnaround and growth strategies.  She has worked with global organizations where she managed a P&L of over $350 million overseeing operations, delivery, and sales for a publicly held multi-billion-dollar staffing firm.   
Throughout her career she has demonstrated her ability to successfully build and lead sales organizations, drive and execute transformational change, work with organizations on workforce strategies and enhance client relationship through her authentic working philosophy.  She has extensive knowledge of industry, both at an international and national level.  This knowledge has led to many successes designing, implementing, and delivering managed services and managed staffing programs that resulted in increased performance and client satisfaction.
As Global President for North Highland Consulting, she was head of sales operations, talent acquisition and resource management on behalf of the firm.  
Prior to joining Pivot Global, Donna launched Human Factor Consulting, LLC where she provides board advisory, consulting and leadership development to both public sector and non-profit organizations.  
In addition to her professional life, she is also actively involved in her local community and is an active Board member with Champion's Community Foundation; a non-profit focused on providing independent living for those with physical disabilities.
Donna is a Certified Executive Coach holding an ACC through the International Coaching Federation (ICF) as well as holds certifications in Barrett Values Centre providing metrics and recommendations for individual and client cultural transformational.   She holds a certification in Change Management from University of Georgia, Terry Business School.
Areas of Expertise
Leadership development

Project management

Change management

Talent Acquisition and workforce strategies
Sectors
Fortune 500

Small and Mid-size Enterprises

Healthcare

Management Consulting

Staffing