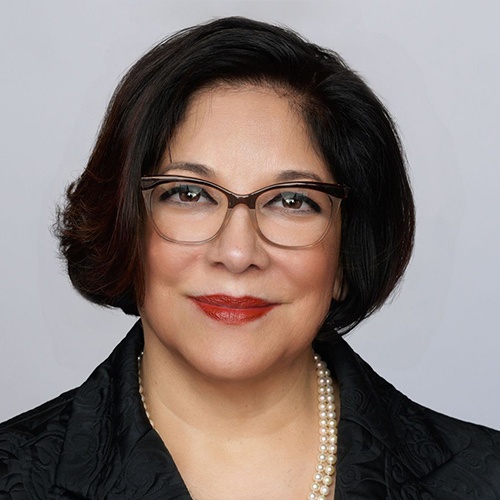 Alejandra (Alex) Garza has over 25 years of professional marketing and business development experience in the health care insurance, non-profit and public sectors, including over 10 years teaching in higher education.  She has strong strategic planning and general management business skills, as well as a proven record of managing teams with national responsibilities that deliver business results in challenging business environments.
Prior to joining Pivot Global, Alex launched AGG Consulting, Inc. where she provides strategic marketing and business development consulting services to health care insurance companies, non-profits and public sector entities.  Alex previously led marketing teams at both Aetna and United Healthcare where she was responsible for marketing to public sector clients such as the federal government, states, municipalities, school districts and labor and trust organizations.
Alex currently serves on the Chicago Historical Society Board of Trustees, Metropolitan Planning Commission Board of Governors, Sinai Health Systems Board, State of Illinois Lottery Control Board, University of Illinois Foundation Board and University of Illinois at Chicago, Liberal Arts & Science, Board of Visitors.
From January 2018 to June 2019, Alex served on the Chicago Board of Education, which oversees the third largest school district in the country.
Alex has been a leader in Chicago's Latino community, serving 20+ years on the Instituto del Progreso Board.  She has been featured in Latina Style, Hispanic Business Magazine, VOXXI New Media, Diversity Journal and NegociosNow.
Alex received a B.A. in psychology from University of Illinois at Chicago, an M.B.A. from the University of Chicago Booth School of Business and a certificate in Non-Profit Governance from Harvard's Business School Executive Program.
Areas of Expertise
Integrated Marketing

Multi-cultural Team Leadership

Strategic Planning
Sectors
Education

Health Care

Insurance

Non-Profits

Public Sector