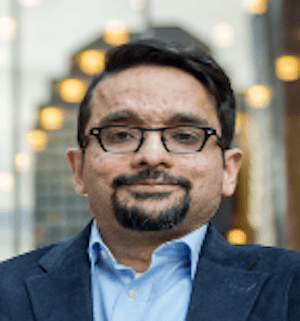 Consultant
Denville, NJ – NYC Metro Area
A seasoned and trusted coach and mentor, Alwyn elevates organizational performance through authentic employee engagement. Alwyn advises all levels of an organization — C-Suite executives, senior leadership, and middle management. He has worked with clients in an array of sectors, including finance, healthcare, manufacturing, insurance, information technology, energy, entertainment, and nonprofit.
Alwyn is known for providing clients a safe and confidential space throughout the coaching process, which is needed as leaders are experiencing high levels of "burn out". Alwyn collaborates with leaders who are driven to enhance their impact through authenticity, while building high-performing teams with healthy morale. He takes a highly personalized approach in his work in order to support clients find their own authentic leadership style. 
Alwyn's international background has provided clients the benefit of exploring the diversity inherent in any work environment. Born in Liberia and having lived in England, Saudi Arabia, and Spain, there is a unique global perspective that is intertwined in Alwyn's work. 
Alwyn's personal narrative includes having Neurofibromatosis (NF1), a rare medical condition. His greatest learning was the importance of self-care — physically, mentally, and emotionally. This learning included a life altering event which left him paralyzed from the chest down. The realization of setting and committing to goals that are critical to one's life purpose has paid and continues to pay dividends, including the ability to walk again. As a result, Alwyn is committed to partnering with his clients to explore the process of professional development through being inclusive of one's purpose. 
In addition to his consulting work, Alwyn is a professor at Rutgers University's Graduate School of Health Administration, teaching HR Policy and Health Disparities. He sits on the Clinical Care Advisory Board for the Children's Tumor Foundation. 
Alwyn graduated from Fordham University with a BS in Psychology and a Masters in Social Work. 
Areas of expertise: 
Leadership Development

Executive Coaching 

Organizational Consulting

Employee Engagement

Team Building and Team Development

Diversity & Inclusion

Employee Relations
Sectors:
Fortune 100 Companies

Mid-Size/Middle Market Companies

Start Ups

Non-profits

Healthcare