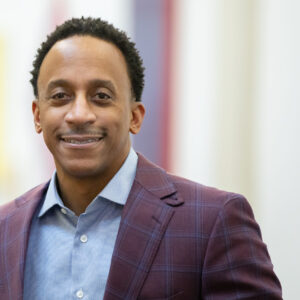 Consultant
Chicago, Illinois
Dr. Peter A. James offers more than two decades of leadership-laden experience stretching from his service within the U.S. Army to marketing within the Pharmaceutical Industry to his role as the Chair of a Business School within a major university.
A quick review of his background and credentials will show that he has served as the catalyst for successful marketing strategy, transformational change, and C-Suite and Board of Director consultation; complemented by high-performance coaching and a proven track record in delivering value and measurable outcomes to all of the organizations in which he has served. In recent years, Peter has been sharing his message of "shifting one's mindset" which correlates closely to the self-awareness aspect of emotional intelligence and is needed more than ever in order to survive in a tumultuous corporate and marketing environment.
While Dr. Peter A. James specializes in leadership development, transformational change and Diversity, Equity and Inclusion (DEI) initiatives for organizations, his passion truly revolves around the shifts that individuals and teams make as a result of executive coaching. To that end, the "coach-approach" to many of his engagements is evident and helps his clients to realize goals and objectives that may have once been thought of as out of reach. 
Through High-Performance Coaching, his clients are not only able to deepen their learning, but also to heighten their performance, enhance their quality of life and realize their full potential. High-Performance Coaching is grounded in the awareness that all individuals (regardless of demographics) are capable of developing and improving their intellectual, emotional, and creative capacities.
Peter possesses a PhD in Organization & Management, a Masters in Business Administration, and holds a PCC credential as an executive coach. He is certified as a DiSC assessor, an EI-360 assessor, and Hogan Personality Assessments.
Areas of Expertise
C-Suite, Executive & Leadership Coaching

Diversity, Equity & Inclusion Initiatives

Executive Leadership Development

Transformational Change
Sectors
Healthcare

Pharmaceutical

Energy; Oil & Gas

Finance

Technology