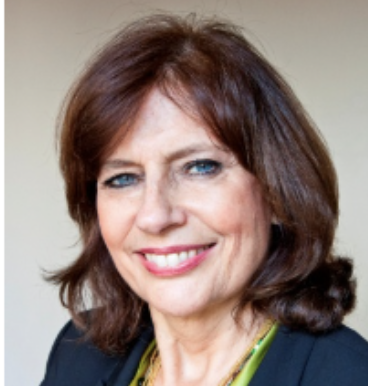 Senior Advisor
New York, NY
Jaye is an engaging, compassionate, challenging and intuitive coach to executives, managers, entrepreneurs and innovators.  She has blended experience as a serial entrepreneur, executive, author and university faculty member.  Jaye has worked with Fortune 100, 500, mid-sized and startup companies as a talent expert, leadership coach and team facilitator. Jaye has been a core coach and facilitator for Prudential Financial over the last 24 years. 
Jaye is fueled by helping others uncover their purpose, direction and leadership brand, as well as helping them build a roadmap to realize their goals and full potential as leaders. Specific areas of focus are talent management and workforce strategies, diversity, equity and inclusion and strategies for innovators and executives at all levels, communication and collaboration, team development and engagement.
Jaye is a business leader and entrepreneur who has founded three companies. She co-founded Reboot Partners, which develops and delivers practical and transformative programs to support succession and workforce planning.
Jaye founded Breakwater Consulting where she has provided coaching from the board room, to C-Suite and mid-level to executives, providing tools to strengthen their leadership and impact.  Using her team building expertise and her interactive, innovative approaches, Jaye has helped over 100 companies assess their needs and culture, create strategies, overcome conflict and align intact and cross-functional teams with the mission and vision of the company and the team.
Jaye also co-founded and led, as President, Partner's International, a full-service Human Capital firm. As a leading woman-owned successful business, Jaye and her partner shifted the paradigm around how services were delivered, leveraging a diverse workforce which help shift the industry.  At Partner's, Jaye headed up the Business Consulting, Executive Coaching and Women's Leadership practices.
Jaye has worked with scores of companies, supporting their high potential and senior executive leadership and team development initiatives. Clients have included Prudential Financial, SwissRe, Axa, Ernst & Young, Blackrock, Merrill Lynch, Chase, Burberry – USA, Pfizer, and HBO.
Jaye is an honored adjunct faculty member at New York University and lead facilitator at the City University of New York for their successful leadership program, Managing for Innovation program.  Jaye also has designed and facilitates a leadership program for managers and leaders of community-based programs whose goal is to alleviate poverty.
Jaye has co-authored three books, Venus Unbound, a guide to building self-esteem in women, The Retirement Boom – The All-Inclusive Guide to Money, Life and Health in Your Next Chapter and Reboot Your Life: Enhance Your Career and Life by Taking a Break.
Jaye holds an M.A. in Counseling Psychology from New York University and a B.A. in Psychology from City College of the City University of New York.  Her ongoing education has included courses and certifications such as Creativity and Personal Mastery, Master Facilitation with Roger Greenaway, Birkman Certified, Emotional Competence Inventory Certified, Integrative Sound and Music Institute and Mary Morrissey's Dream Builder Program.