LUCIA ALCANTARA, MPA, Ed.D.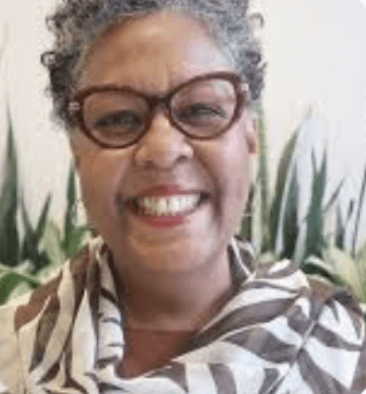 LUCIA ALCANTARA, MPA, Ed.D.
Dr. Lucia Alcantara is a social entrepreneur, transformative educator and agent of change.  She is a multi-disciplinary expert-level practitioner, launching social development initiatives and engaging stakeholders, businesses and government sectors globally.  Lucia's career spans engagements with international non-governmental organizations, as well as the private and public sectors where her business acumen and multi-level relationship building skills have produced notable results. 
Lucia has directed and championed strategic planning, organizational development and management capacity building for over 15 years. She has worked as a social entrepreneur, developing and delivering leadership development programs for marginalized populations.
Lucia supports clients' organizational development by serving as thought partner, strategist and facilitator for deep dives, using inquiry and reflection to ascertain collective meaning and turn insights into new trends, opportunities and challenges.
Lucia's work has focused on bringing a racial equity lens to large scale learning initiatives that have led to quantifiable improvements in New York City by preparing arts and culture professionals to manage and lead in homogenous spaces.  More recent accomplishments include the design and delivery of a first-ever, racial health equity training initiative for one of NYC's largest public health agencies.  In Rio de Janiero, Brazil, Lucia worked with health care managers in the Santa Marta Favela to create peaceful practices.
Lucia is a dynamic, diverse and multilingual (Spanish, English and French) trainer/facilitator in design and implementation of equitable and inclusive practices. She has collaborated with social change agents internationally and is a published author writing on knowledge production and learning transference.  Based in New York City, Lucia has championed communication practices at Occupy Wall Street. In Rio de Janeiro, Brasil, she worked with health care managers in the Santa Marta Favela to create communities of peace and stress management.  In these and other spaces she has continuously demonstrated herself to be flexible, detail oriented and able to manage through ambiguity.  
Lucia is an adjunct professor and has taught extensively, including at Indiana Tech's Ph.D. program in Global Studies and Baruch College's Executive MPA Program on launching and managing a Non-profit and Comparative Public Administration in Global Context.  Additional teaching engagements include Organizational Context for Professional Practice at Adelphi University's Manhattan campus.  Some of her earlier teaching experiences include Counseling Issues in Multi-cultural Environments for Russell Sage College, Troy, New York.
Lucia attended the Maxwell School at Syracuse University and holds a BA in Policy Analysis and Implementation, a Master's in Public Administration from Baruch College at The City University of New York and a doctorate in Learning and Leadership from Columbia University's Teachers College.   She is a Rotary Peace Fellow and attended the cohort program in Peace Studies at Chulalongkorn University in Bangkok, Thailand. 
Areas of Expertise
Strategic planning

Organizational development

Knowledge production

Learning transference

Curriculum design

Racial equity

Social justice

Community engagement
Sectors
Non-Profit

Communities 

Government

Health Care

Private sector