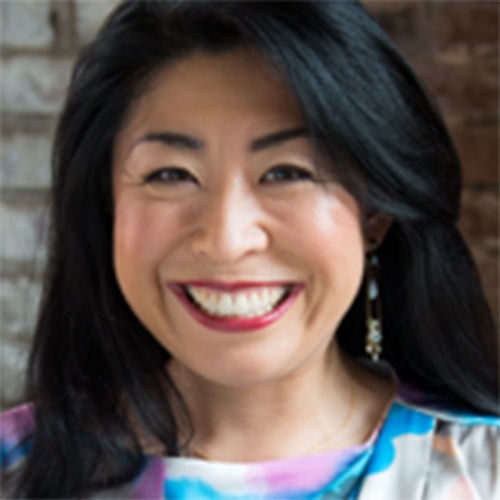 Nozomi helps organizations develop co-created cultures.  She builds foundations for individuals and organizations to bring their competencies, skills and capabilities together in an effective manner.
Nozomi has a diverse international background — having lived in Asia, Europe and North America — that gives her a wealth of experience and knowledge as a strategic partner to leaders. Born and raised in Japan, Nozomi values integrity, professionalism, and respect, all of which are core tenets of her deeply- ingrained heritage.
For more than 15 years, Nozomi has built experience as a corporate marketer and strategist.  She has worked with top companies such as Delta Air Lines, Johnson & Johnson and BBDO, as well as industry-leading clients in the automotive, consumer package goods, fashion, finance, entertainment, IT, lifestyle and airline sectors.
Nozomi has served on a number of boards, including the Japan-America Society of Georgia and the National Association of Asian American Professionals.
Nozomi holds a B.A. from the International Christian University and an M.B.A. from the Yale School of Management.  Nozomi is a licensed partner for Everything DiSC® and Five Behaviors of a Cohesive Team™, a provider of Licensed Three Colors of Worldview Profile and Cultural Inventory Mapping, a certified master coach through the Center of Coaching Certification and a certified brand strategist for Reach Communication Consulting, Inc.  Nozomi is also a member of the International Coach Federation and certified by The Protocol School of Washington in Corporate Etiquette and International Protocol.
Areas of Expertise
Culture Building
Expatriate Development
Global Leadership
Intercultural Intelligence
Multicultural Teams and Leadership
Strategic Planning
Sectors
Consumer Products
Finance
Manufacturing