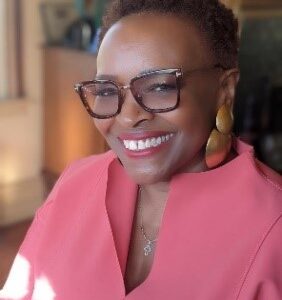 Wendy Lewis is the founder and creator of AllySHIFT®, a platform for advocacy and sustainable equity. She is known for shifting the transactional to the transformative and considers herself an evangelist for "Life, Liberty and the Pursuit of Equity." 
Wendy is known for her keen ability to build action through intelligence, diplomacy, trust, and consensus-building interpersonal skills. As McDonald's former Global Chief Diversity Officer and VP of Community Engagement, Wendy drove and launched the first-ever Global Gender Balance and Diversity Strategy across the enterprise. She created the "Diversity IS Inclusion" mantra, which became ingrained throughout the business and ultimately bolstered an education framework that targeted the development of culturally intelligent leaders, colleagues, suppliers, owner-operators, and partners. The platform she created is "Food for Thought: Moving Beyond Bias," a scalable, powerful, bias education based curriculum that brought immediate value and was adopted globally to become foundational at McDonald's. 
Wendy was also at the forefront of some of McDonald's most visible programs, including flipping the arches for International Women's Day, strengthening the advancement of McDonald's Employee Business Networks, and partnering across the System to advance supplier diversity and diverse franchising programs. 
As SVP of Diversity, Inclusion and Strategic Alliances for Major League Baseball (MLB), Wendy centralized strategic planning processes for D&I for MLB's 30 franchises, central office, MLB Network, and MLB Advanced Media. She spearheaded many other innovative programs and events, including MLB's Diversity Business Summit, the League's employment and procurement industry conference.
Wendy earned her Bachelor of Science in Psychology from the University of Wisconsin, Oshkosh, and a Master of Business Administration from the J.L. Kellogg Graduate School of Management at Northwestern University. She is sought out as a coveted and trusted partner, keynote speaker and panelist. 
Wendy serves on the Board of Trustees for Clark Atlanta University, MAKERS and The Chicago Sinfonietta.
Areas of Expertise
Diversity Equity & Inclusion Leadership

Business Diversity
Sectors
Sports

Food Service/Hospitality

Academia