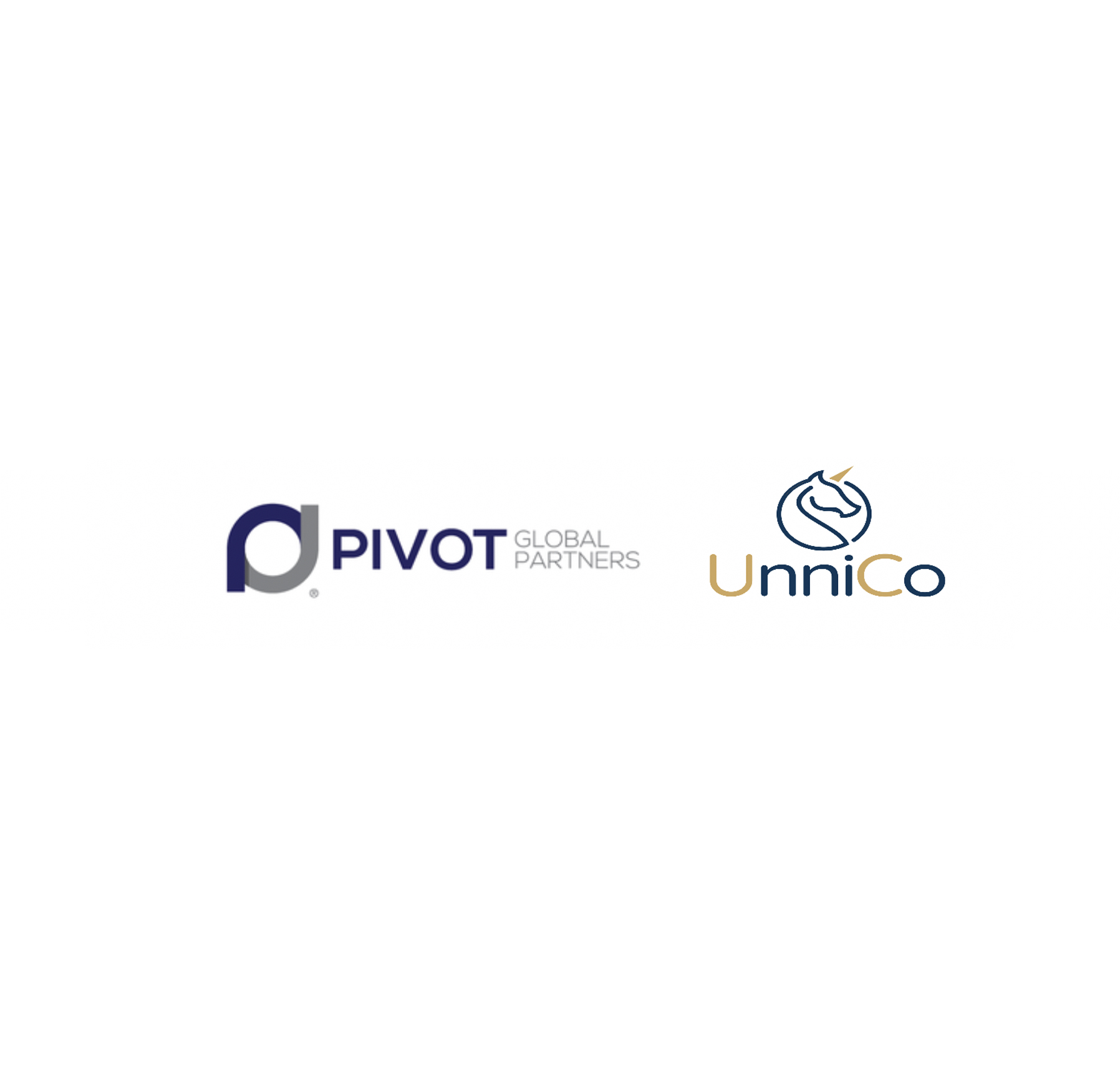 PIVOT GLOBAL PARTNERS AND UNNICO ANNOUNCE PARTNERSHIP

Pivot Global Partners and UnniCo are proud to announce the launch of a partnership initiative that provides customized, rapid growth solutions to domestic and international companies.
"UnniCo borrows its name from the unicorn – a symbol of uniqueness, remarkability and agility – based on our personal values and skills.  Our experience and business background enable us to provide clients with wrap-around growth solutions.  We're delighted to partner with Pivot Global since it expertly engineers business 'pivots' that give clients the foundation needed for rapid growth," said Danila Palmieri and Alex Wieczorek, UnniCo's co-founders.
"We're excited to collaborate with UnniCo to offer clients innovative growth solutions.  UnniCo's ethics, savviness, and client focus make them a great partner.  As we deploy our collective creativity and business acumen, we're able to design and implement unmatched breakthrough growth solutions for our clients," said Cynthia Hardy Young, Pivot Global's CEO & Founder.
About UnniCo
UnniCo is a Georgia-based rapid growth firm that serves businesses in any stage of their lifecycle.  It brings together the complementary competencies of its partners, hence the slogan "Where Strategy Meets Execution." UnniCo provides clients wrap around growth solutions — strategic planning, venture capital and private equity funding, operations expansion, portfolio diversification, mergers and acquisitions, turnarounds, post-merger integrations, and change management.
To learn more about UnniCo, visit its website at http://www.unnico.us.
About Pivot Global Partners
Pivot Global Partners is a Georgia-based global professional services firm that designs and implements "pivots" – growth-enabling change – for clients in any stage of their lifecycle.  Its services include organizational design, process improvement, and change management, as well as diagnostics and coaching for executives and teams focused on leadership and culture.  Pivot Global's services are delivered by consultants that have over 600 years of combined experience.
To view Pivot Global's video and for more information, visit: https://pivotglobal.com.