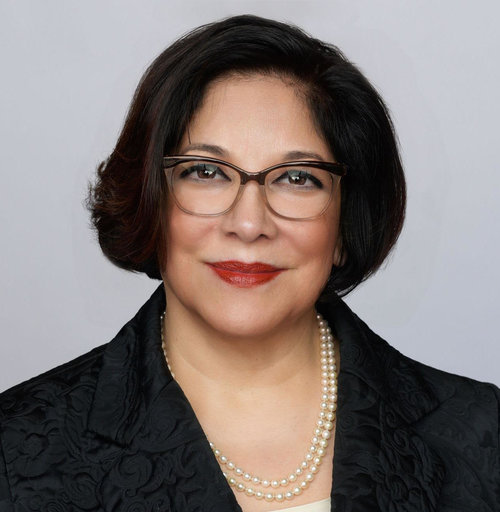 ALEJANDRA GARZA JOINS PIVOT GLOBAL PARTNERS
Pivot Global Partners recently announced that Alejandra ("Alex") Garza, a Chicago-based marketing executive and civic leader, has joined the firm. Garza will serve as Pivot Global's Chief Marketing Officer and will be a member of the firm's executive team.
Garza brings over 25 years of professional marketing and business development experience in the healthcare insurance, non-profit and public sectors, as well as over 10 years teaching in higher education. She has strategic planning and general management experience, as well as a proven record of managing teams with national responsibilities that deliver results in challenging environments.
Garza previously led marketing teams at Aetna and United Healthcare where she was responsible for marketing to public sector clients such as the federal government, states, municipalities, school districts and labor and trust organizations.
Garza currently serves on the Chicago Board of Education, Metropolitan Planning Commission's Sustainable Growth Committee, Sinai Health Systems Board, University of Chicago Booth School of Business' Civic Scholar Committee and the University of Illinois at Chicago, Liberal Arts & Science, Board of Visitors.
A leader in Chicago's Latino community, Garza served over 20 years on the Instituto del Progreso Board. She has been featured in Latina Style, Hispanic Business Magazine, VOXXI New Media, Diversity Journal and NegociosNow.
Garza received a B.A. in Psychology from the University of Illinois at Chicago, an M.B.A. from the University of Chicago Booth School of Business and a certificate in Non-Profit Governance from Harvard's Business School Executive Program.
About Pivot Global Partners
Pivot Global Partners (pivotglobal.com) is a global professional services firm that guides organizational "pivots," moving ideas into implementation with integrated culture, customer and operations solutions delivered by professionals with unmatched acuity.
Pivot Global offers the core services critical to improving ROI and meeting goals:
Strategy build or refresh
Assessment of capabilities and gaps
Immersive sessions to build management skills and solve actual challenges
Implementation and operations improvement
With over 600 years of proven experience, Pivot Global's team of professionals has successfully tackled most of the challenges its clients face. Using its proprietary Design Agility method, Pivot Global delivers solutions grounded in innovation and management agility. It also uniquely works to equip clients to sustain improvement.