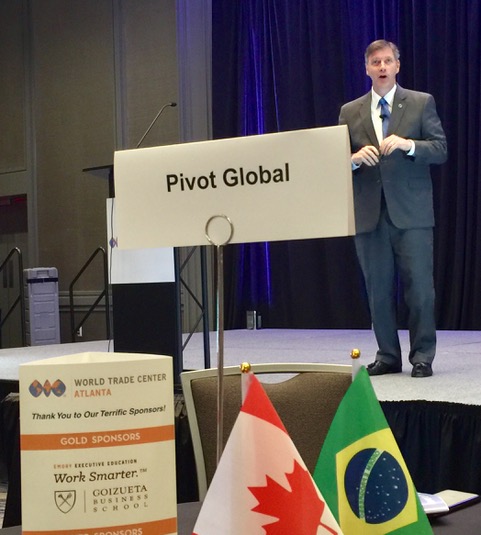 3RD ANNUAL WORLD TRADE DAY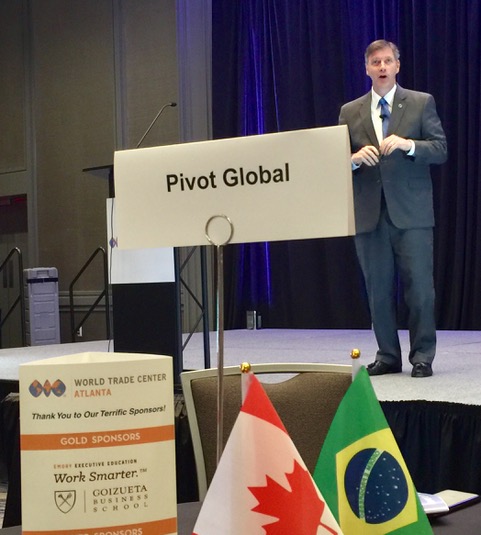 Pivot Global Partners joined other business leaders in supporting and participating in the 3rd Annual World Trade Day.  Pivot Global's executive team attended the event and hosted clients. strategic partners and Georgia State University's international graduate business students.
Pivot Global's film and entertainment clients benefited from the discussion about local-global connections in film, creative media and gaming.  Other discussion topics included global market expansion and geopolitical forces affecting international markets.
Among notable event highlights was the presentation of this year's John C. Portman Global Leadership Award to CARE USA President & CEO Michelle Nunn by John Portman IV, President, Portman Holdings.
For more information about Pivot Global's work with the film and entertainment sector or about how Pivot Global helps all clients build and change infrastructure to grow, contact us at [email protected] or call 888.526.6251.